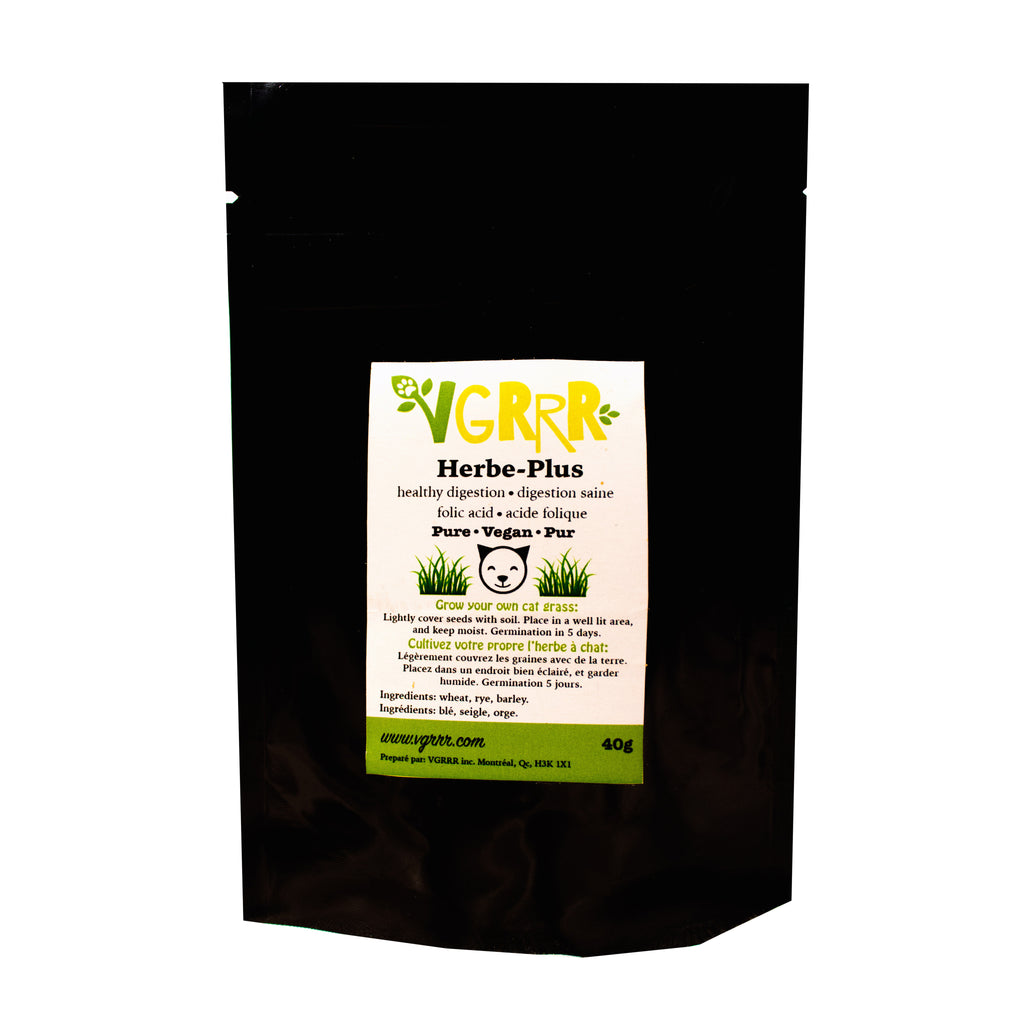 VGRRR Herbe-Plus Cat Grass
Eating grass has always been normal among cats, and it has a number of health benefits.
In fact, a cat that craves and eats a lot of grass may be lacking fiber; in this case, it is recommended to add grass to their diet. Other benefits of grass for cats include induced vomiting (in reaction to something toxic they may have eaten), treatment and prevention of constipation and diarrhea, and induced coughing to avoid a build-up of hairballs.
Eating grass outdoors may present risks for your cat, as he could chew on poisonous plants like tiger lilies, nightshades, ivy, chrysanthemum, figs, mistletoe, daffodils, onion plants and more. You can grow cat grass easily to avoid such problems. Soak the cat grass seeds for 6 to 8 hours and place them in a pot with soil in it. Keep the planter in a dark place and water the soil daily. The grass should grow within a week. When the grass appears, you may place the cat grass planter in a sunny place, accessible to your cat.
Grass is a source of potassium, dietary fiber, vitamin A, vitamin C, vitamin E (alpha tocopherol), vitamin K, thiamin, riboflavin, niacin, vitamin B6, pantothenic acid, iron, zinc, copper, manganese and selenium.
---
---
More from this collection