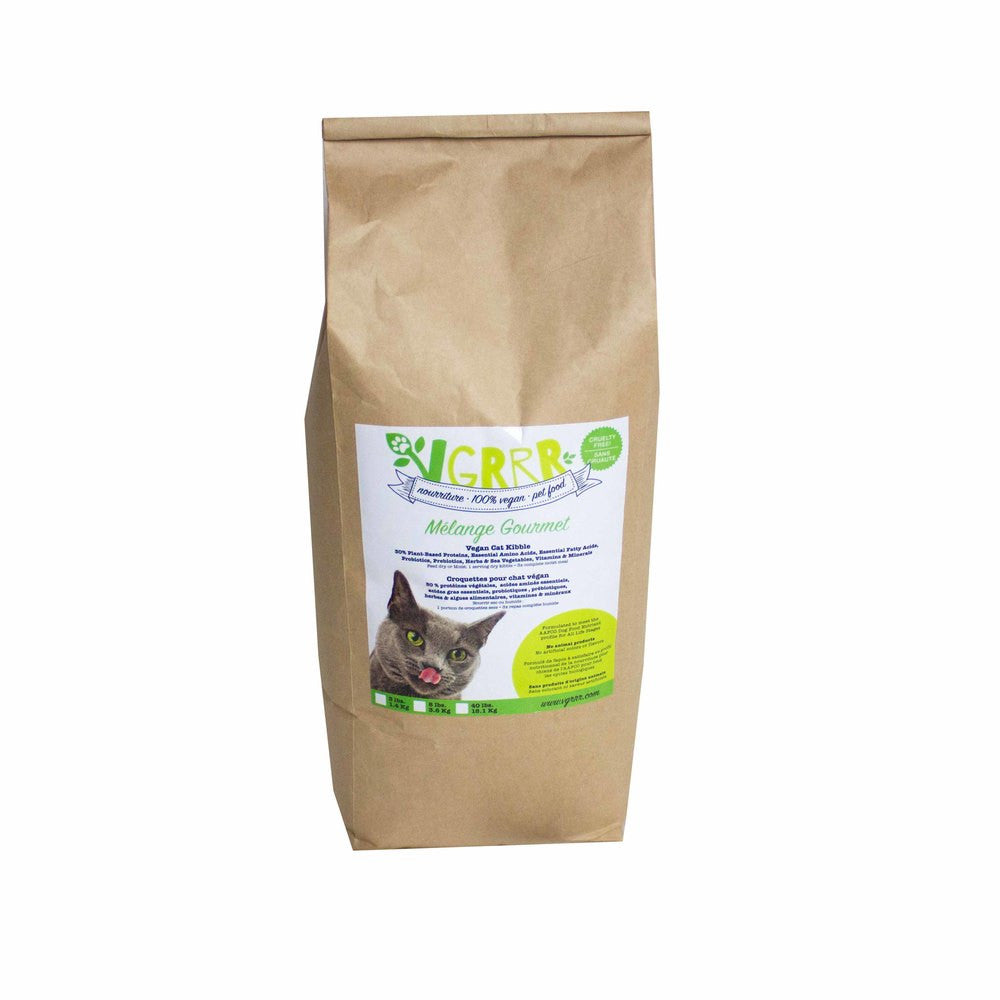 VGRRR Melange Gourmet Kibble for Cats
This recipe follows the guidelines of our consultant veterinary nutritionist and are fortified with essential amino acids, vitamins & minerals required by our omnivorous/carnivorous companions.  
GUARANTEED ANALYSIS
Crude Protein (Minimum) 33.0%
Crude Fat (Minimum) 15.0%
Crude Fibre (Maximum) 5%
Moisture (Maximum) 10.0%
INGREDIENTS
chickpea meal, cornmeal, nutritional yeast, vital wheat gluten, lemnoideae (duckweed) powder, soy protein isolate, flaxseed meal, pumpkin, wheat, barley, maize, textured vegetable protein, soyabean, canola oil, sunflower oil, algal oil, soya oil, kelp, calcium, potassium, lysine, arginine, taurine, methionine, choline, phosphorus, iron, zinc, riboflavin, copper, iodine, selenium, vitamine A, vitamine D3, vitamine E, vitamine B12

VGRRR Melange Gourmet  is formulated to meet the AAFCO cat food nutrient profile for all life stages, adult maintenance as well as growth and development. Serve dry or moist, just add water!
Variety is the spice of life, and helps to ensure optimal beast health.
You can follow the same instructions as other brands here to introduce your pet to this new kibble.
---
---
More from this collection